From year to year the choice of fields of study for university applicants is expanding. The higher education system reacts to changes in the labor market so Belarusian universities offer new specialties to applicants. They give education to specialists that are in demand right now. We collected for you all the new bachelor's degree programs - from "Preventive Medicine" to "Quantum Information Systems".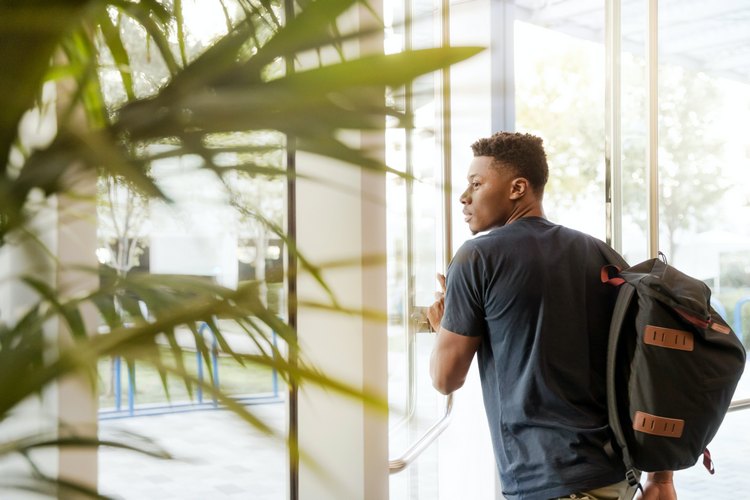 Belarusian National Technical University
The new specialty "Innovative equipment for the building complex" has three training programs: "Innovative equipment for construction and operation of roads", "Elevators, escalators, travolators and carrying and lifting machines", "Innovative equipment for obtaining products from waste building structures". Students will study innovative equipment for the building complex as well as learn computer-aided design of parts and machines. Graduates can work in building complexes and companies that produce carrying and lifting, building and road machines.
You can become product design engineer at BNTU in two new specialties: "Industrial Design of Vehicles" and "Industrial Design of Production Equipment". Qualification of industrial designer combines creative and technical components: specialist needs to think out an idea, model a finished product and create a prototype.
Belarusian State Academy of Aviation
The academy has opened an enrollment to the specialty "Flight Operation of Civil Aviation Aircraft". Training lasts for four and a half years. Both boys and girls can get the qualification of a pilot engineer and a specialist in flight operation of civil aircraft.
Belarusian State University of Informatics and Radioelectronics
BSUIR has resumed training in "Radioelectronic Systems", "Quantum Information Systems" and "Information and Communication Technologies".
Specialty "Radioelectronic Systems" prepares specialists in the field of software processing of multimedia information and network security. Students of "Quantum Information Systems" program will study nanotechnology while the specialty "Info-Communication Technologies" teaches how to create, process and protect information. In all three specialties students will learn programming languages, web-technologies and operating systems.
Mogilev State A. Kuleshov University
"Social Communication" specialty teaches students to work with information in order to make the company more successful. There are many disciplines in this direction: statistics, advertising, web design, verbal communication, personal branding, media planning, etc. Specialists in social communications will be able to work in the media sources, advertising agencies, public relations departments and promote services.
In addition Mogilev State A. Kuleshov University opened enrollment in "Economic Informatics". Students are taught to automate management and economic activities of companies, conduct business analysis with help of information technology. After getting qualification of "Economist-Informatician" graduates can work as systems analysts, computer center economists, logistics economists, etc.
Polessky State University
Graduates of the new specialty "Biochemistry" major can apply their knowledge in the pharmaceutical, veterinary, food and light industries. The new specialty of PSU will also suit those who want to do research. Biochemists are in demand in research laboratories studying new substances, create drugs and work with nanobiotechnology.
Since this year you can get double qualification "Project Manager. Economist" at the "Innovation Project Management" specialty. When you study methods of innovative solutions search, management and development of innovative project team, business-planning, you'll be able to realize innovative programs which will provide successful development of the company. After graduation students can become economist manager, risk manager, business analyst, innovation management specialist.
Gomel State Medical University
In response to the challenges of the pandemic Gomel State Medical University opened a specialty in "Medical and Preventive Care" which trains hygienists and epidemiologists. Graduates can also work as valeologists (healthy lifestyle specialists), virologists and bacteriologists. Specialists are responsible for infections containment, disease prevention, improvement of public health, promotion of healthy lifestyle. They study environmental factors and objects that affect human health.
Francisk Skorina Gomel State University
The Faculty of Physics and Information Technology opened a specialty "Computer Security". It gives education to specialists in information protection – in-demand job in the century of informatization. Graduates create information security systems, maintain and update security systems of companies, control technical means and mechanisms of information protection.
The Faculty of Philology opened two new programs: "Belarusian Language and Literature. Foreign language (English)" and "Russian language and literature. Foreign language (Chinese)". Students - future teachers - study teaching methods, educational activity, lesson planning, forms of research work with pupils.
Vitebsk State University named after P. M. Masherov
Along with programming and technical sciences at the new specialty "Information Systems and Technologies in Public Health Service" students study medical disciplines: biochemistry, human anatomy and physiology, diagnosis and treatment of diseases, general ecology. The future specialists will be able to work as software engineers not only in IT companies, but also in healthcare organizations.
In 2021 enrollment to specialty "Geography (scientific and pedagogical activity)" was resumed. It trains geography teachers. Also graduates get qualification of "Geographer" so they can work as geodesists, geologists, cartographers, meteorologists and specialists in tourism.
The specialty "Museum Studies and Protection of Historical and Cultural Heritage (Cultural Heritage and Tourism)" will attract travel and museums enthusiasts. Students study not only the well-established basics of museology and excursion work, but also innovative forms of exhibition activities and tourism management. The main jobs of the graduates are at museums and travel agencies.
Among the new specialties of the university is a creative one – "Decorative and applied art (ceramics) (woodwork)". During the training students will learn the basic techniques of creating ceramic products and become artists of arts and crafts. In addition they will be able to share their knowledge and teach in educational institutions, teach classes in art centers.
Yanka Kupala State University of Grodno
The Faculty of Physics and Technology opened a specialty that is relevant to modern society – "Industrial robots and robotic systems". Graduates will create and maintain industrial robots that help to automate production.
The specialty "Artificial Intelligence" gives education to systems engineers. It's them who develop and maintain software for networks and systems, databases and artificial intelligence systems as well as provide security of company computer networks.
For those who want to become game designers, develop application interfaces, take part in creating movies and TV programs the specialty "Virtual Media Design" is created.
Those who like healthy lifestyles will like the specialty "Sports Pedagogical Activity". This specialty trains physical education and sports teachers as well as track and field and volleyball coaches.
Since 2021 international students at GrSU can apply for "World Economics" specialty. Young specialists work at enterprises engaged in international economic activity. Economists investigate foreign market, create a strategy for working in it, develop foreign trade contracts and conduct commercial negotiations with foreign employees.