Moving to study in an unfamiliar country is quite a serious challenge for every young person. But for all that, Belarus is extremely friendly to foreigners. The level of secondary and higher education is very high, and local lead universities occupy the top places in the ranking of the best educational institutions among the CIS countries.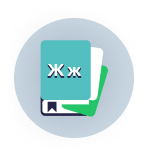 ADAPTATION
The main point is the knowledge of the Russian language. At least the initial level will allow you to communicate with the locals, as well as enjoy all the benefits and amenities. Language proficiency is also important in order to master their future speciality.


In terms of cultural characteristics, Belarusians are close to Europeans. The locals are kind, friendly, will never refuse advice and help. Climate may require a little getting used to: hot summers (up to +30 ° С) and cold winters (up to -20 ° С), sometimes a rather high level of humidity.


ACCOMMODATION
Belarusian educational institutions provide accommodation in dormitories to all foreign students. Accommodation conditions may vary. Depending on that, the cost of accommodation in a dormitory ranges from 30 to 60 USD(equivalent in Belarusian rubles). Campus buildings are usually located close to the main buildings of educational institutions. At the same time, one should be prepared for the fact that the newly built dormitories and campuses are quite far from the main academic buildings. At the same time, public transport is well-developed not only in Minsk but also in other large Belarusian cities. Therefore, getting to the university and back is not a problem.


Here are some of the most attractive dormitories and campuses:
Minsk Innovation University (MIU) - renovated in 2018 under a design project
a multi-building student dormitories complex near the "Petrovshchina" subway station - a residential quarter with developed infrastructure in the central part of the city.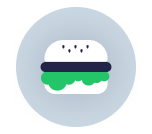 MEALS
Most universities and campuses have canteens. This is one of the most affordable options for square and healthy meals. The choice of dishes changes daily. The cost of a hot lunch ranges from 1.5 to 5 USD. The dormitories provide an opportunity (specially equipped kitchens) for self-cooking. The official cost of living in Belarus as of 2019 is 115 USD. It is assumed that such an amount is sufficient for a minimum set of food, personal care products and the simplest clothes per month.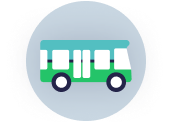 TRANSPORT
Public transport consists of buses, trolleybuses, trams, subway. The fare in one of them is 0.30 USD. In a mini-bus taxi - 1 USD, in a standard taxi - from 2.5 USD. The most practical and economical option is to purchase a monthly pass. The price for 3 types of transport is 24 USD.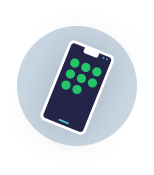 MOBILE COMMUNICATION
There are three mobile operators in Belarus. The most affordable rates are in Life :), but the highest quality connection is in A1. On average, a monthly package, including a sufficient number of minutes within the network and to the numbers of other operators, as well as Internet traffic, will cost 10 USD. When calling abroad, you will either have to order additional minutes or deposit funds into your account.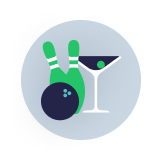 LEISURE
In Minsk and other large Belarusian cities, the infrastructure of catering and entertainment facilities is well-developed. There is a large number of theatres and museums. There are many modern cinemas and enough sports facilities and fitness centres. There are enough cafes and restaurants, nightclubs and bars. There are even a year-round water park and many other leisure facilities. Many of them offer a student discount upon presentation of a student ID.