The process of admission to the Belarusian University is essentially no different from universities in other countries.
Get familiar with the following mechanism that describes the step-by-step implementation of mandatory actions. So you can get an idea of what and how to do.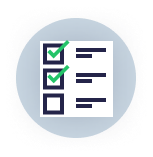 STEP 1. CHOICE OF EDUCATION LEVEL AND SPECIALTY
The following education levels are in place in Belarus:
secondary vocational education (college / technical school);
higher education (3 levels: bachelor, master, postgraduate studies);
advanced training and retraining;
(additional) summer and winter schools.
The choice of speciality is determined by individual wishes. If you have not decided yet on your future profession, contact our managers. We recommend future proof and sought-after areas.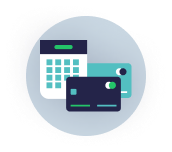 STEP 2. CHOICE OF FORM OF STUDY AND PAYMENT
Most college and university offers are available for a fee. A small number of free vacancies (with extremely high competition) are dedicated according to intergovernmental agreements. Education of such students is carried out in single areas. The fastest and easiest option is to enrol on a paying basis.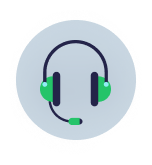 STEP 3. PROFESSIONAL CONSULTATION OF MYUNIVER'S SPECIALISTS
On our site, you can find a lot of Belarusian secondary vocational schools and universities where you can choose to master an up-to-date and future proof speciality. The list includes colleges and universities located both in Minsk and other regional centres (large cities). Depending on personal preferences, we will help you determine the best option. We will tell you in detail about all the nuances of the admission process. We will provide consulting and other support in the preparation of the required set of documents.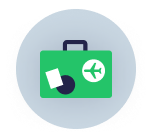 STEP 4. RECEIVING AN INVITATION FROM THE EDUCATIONAL INSTITUTION
To receive an invitation, you will need to fill out a form, attaching a copy of your passport, a copy of the document on basic education, a medical fitness certificate, including a certificate of HIV- negative status (depending on the educational institution). Please note: documents must be translated into Russian or Belarusian and notarized.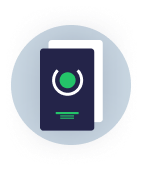 STEP 5. OBTAINING A BELARUSIAN VISA
After receiving an invitation, before applying to the consular department of the Embassy of the Republic of Belarus, it is necessary to prepare a set of documents, including a valid passport, a completed visa application form, an original invitation, a photo (size 35x45 mm), a copy of educational certificate, a medical fitness certificate, including a certificate of HIV- negative status, cash necessary to pay for a visa, tuition fees and accommodation in the country, an insurance policy valid in the territory of Belarus for the period of study (depending on the state of citizenship). Please note: documents must be translated into Russian or Belarusian and notarized. To visit the Embassy, ​​ you must make an appointment in advance.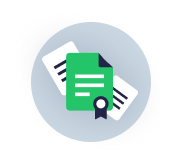 STEP 6. SUBMISSION OF DOCUMENTS TO THE ADMISSIONS OFFICE
In the case you obtain your visa successfully upon arrival in Belarus, the applicant must submit documents to the admissions office of the institution in a timely manner. The procedure is similar to receiving an invitation. It will be necessary to conclude a contract and inject the required tuition fee. In addition to submitting documents, temporary registration is required, and upon successful admission, it is required to obtain a temporary residence permit (registration for the period of study). Read more in the section «Registration and visa».