Most foreign citizens need an entry visa to study in Belarus. We found out from Svetlana Pronkul, Leading Specialist of the Customer Support Department of the Belarusian State University of Informatics and Radioelectronics where to start with paperwork, when students aren't allowed to enter the country and whether you can apply with a tourist visa.
– Svetlana, what does an applicant need to get study visa?
– The basis for issuing study visa is an invitation from the university for education. Applicants send scanned copies of passport, education documents and their translations to the admisson board. If everything meets our requirements and the applicant's grades are good, the admission board members decide to invite the foreigner. Our employee prepares the invitation. Usually it takes 7 days to approve it by the Citizenship and Migration Department. After we send the document to the applicant.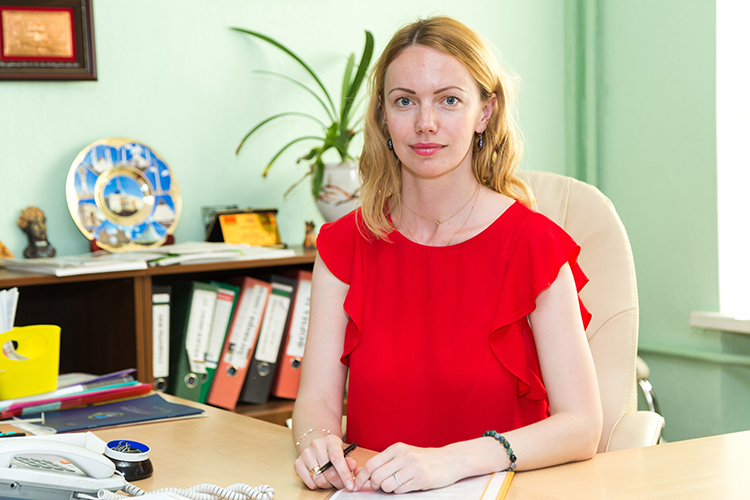 – Are there any other terms for getting invitation apart from good grades?
– Having secondary education is obligatory. You can enter a university only after graduating from a school or college. Accordingly, you can enter a master's program after getting a bachelor's degree and a post-graduate program only with a master's degree. In other universities there were cases when young people who had an education corresponding to the basic one in the Republic of Belarus were allowed to enter a bachelor's degree. But this is prohibited: you can only enter colleges with it. This condition applies to all foreign applicants.
Besides, we ask citizens of African countries to prove their financial solvency. We need to know that the student will be able to pay tuition fee and living expenses in Belarus.
– Where can an applicant get visa?
– There are two variants: it can be issued at the embassy of the Republic of Belarus in your home country or at the National airport "Minsk" upon arrival. For citizens of the countries where there are no Belarusian diplomatic missions visa at the airport costs 90 €. If there is a Belarusian embassy in the country from where a citizen flies the price will be twice as much.
– Is the study visa often refused? What difficulties may happen?
– If there is an invitation and all documents are filled in correctly you'll get visa without problems. But there are nuances: those who receive visa at the embassy have more chances of entering the country. The consul sees this person, carefully checks the documents, and if he/she decides to issue visa, we meet the applicant in Belarus and accompany him/her further. However, difficulties may happen while getting visa at the airport. Generally because of document forgery.
– Were such cases in your practice?
– Yes, it happened before. Sometimes people come with forged passports, forged educational documents. When they send us scans of documents, we cannot check their authenticity. At the airport, we see the applicant for the first time, and if he or she shows strange documents or has forgotten something, we have the right to write a refusal and not take responsibility for this person.
For example, there was a case when when we issued an invitation to a Congolese national, but he did not inform us and came with fake French passport. We even didn't know that he was already here.
Sometimes people arrive without any documents or money at all. It is clear that the aim of the person is not education. Then we send him back.
– Can a person study with a tourist visa?
– No, you need a student visa to study. Many people come to Belarus with a tourist visa to look around. When they realize that they like everything, they come to us and say: "You know, I don't want to go back home and then come back here". But we can't help. With a tourist visa foreigners aren't registered by the Department of Citizenship and Migration which is necessary if they come to study here. So you have to return to your home country, apply to us for an invitation, open a student visa and after that come to Belarus for entering a university.
– People from what countries can come to Belarus to study without visa?
– People from CIS countries can come to Belarus to sudy without visa. But candidates for studies must still apply to us. They also need an invitation to study, only in a different form. It describes the documents required for admission, study and living conditions. This letter is the basis for leaving the country. Nowadays taking into consideration the situation with COVID-19 not everyone is allowed to go abroad. That is why you need a confirmation that you are going to study.
– Do students more often go by themselves or by the companies?
– In general we work with companies as well as other universities do. We get a lot of personal enquiries, but we don't consider them, we advise our intermediaries. If the applicant doesn't agree, we turn them down. We used to work directly with applicants, but we won't do that again.
It is difficult for a university employee to supervise everything: you have to collect the documents, register the student, supervise him in the dormitory. The intermediary companies take on some of these responsibilities.
Sometimes we work through the students who study with us. For example, a relative or acquaintance of a student wants to come to university. Then we may invite him or her. But we always warn the students: they have to know the person well because they are taking responsibility for him or her. If there is something wrong with this applicant, if there are any problems with documents the Citizenship and Migration Department will ask us who invited him or her.