More and more young people continue education by entering Master's degree. It is an opportunity to make more profound knowledge in specialisation or to get a new one. Foreign students are also awarded Master's degrees in Belarusian universities. We talked with Xue Weiping, a graduate of the Sichuan International Studies University, why she decided to enter Master's program in Belarus.
I studied Russian at the Chinese university. The most difficult aspect for me was grammar. It's a completely different system compared to the Chinese language. It was difficult to read and understand Russian texts. I spent a lot of time on grammar exercises and after that learning the language became easier.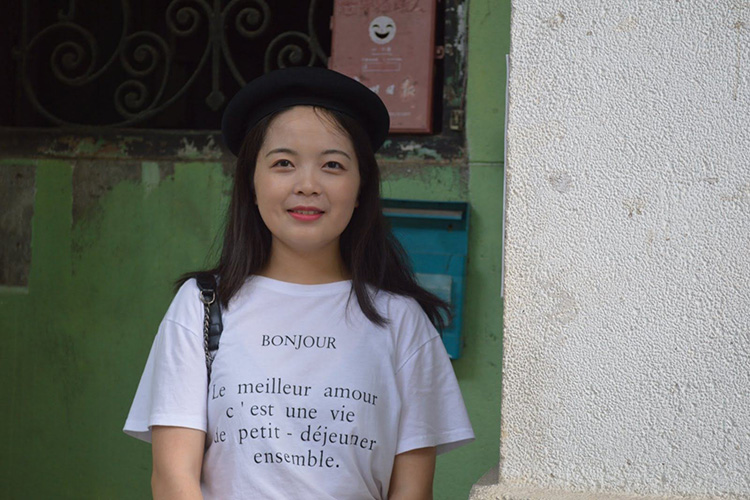 In my third year I went on internship to Russia. I found it interesting to see how people live there. There I realised that studying abroad is a useful thing. It's not only about getting new knowledge, but also exploring another culture.
I got interested in studying in another country where Russian is widely used - in Belarus. At Sichuan University I knew that can enter your country with the help of grant of the Belarusian Ministry of Education. I prepared documents, successfully passed the interview and became a Master's student at the Belarusian university.
I entered the Master's program because felt the lack of knowledge to fulfill my dream - to become a journalist for the Chinese news agency "Xinhua". The fact that more and more young people in China are continuing their Master's studies also gave me confidence. Of all the majors I preferred journalism because it is cross-subject and interesting field of study. I can study different areas: economics, politics, technology, etc. Currently I'm working on my Master's thesis on "Analysis of Belarusian labour market in journalism and mass communications". Pursue science is not easy, but interesting. It requires patience, accuracy and creativity. Scientific research is challenge for me, but while I was writing my thesis last year I realized that it's enjoyable.
Also there are difficulties on the way, but I cope with them. The most important thing is to ask the teachers if something isn't unerstandable. They are always helpful.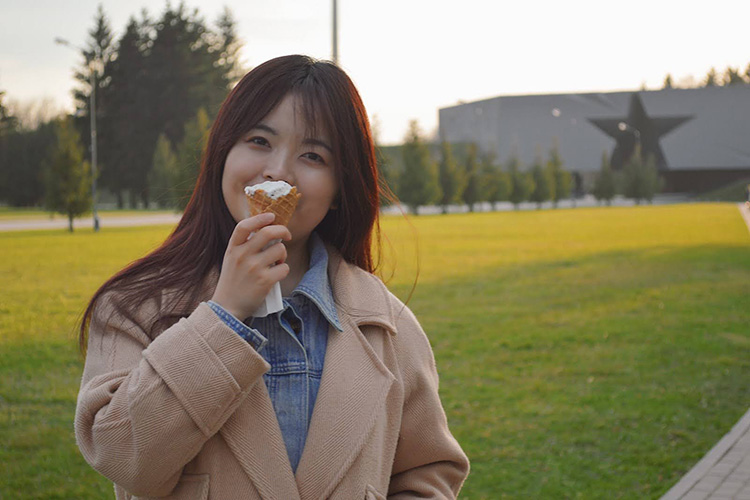 Advantages of studying for a Master's degree
Change of specialisation
You can apply for a Master's degree in your field of study or in another one. For example even graduates of humanity disciplines can apply for a Master's degree at technical university. This gives you opportunity to get new profession and become a specialist with two qualifications. At the same time you will save time: it takes four years to get second higher education and maximum two years to complete a Master's degree.
! It is important to understand that Master's degree doesn't mean learning from scratch, but helps tp deepen your knowledge and qualifications to advanced level. That's why if you apply for the second level of higher education in another education field, you should have basic knowledge in your chosen field of study.
Launch of a scientific research career
If you were interested in science and taking part in research conferences at undergraduate level you should consider enrolling in a Master's. The major part of education there is research. During two years you work on your Master's thesis - you can dedicate all that time to creation and developing your idea. The university will provide you with research laboratories, research literature, an experienced supervisor and venues of start up. It's a great opportunity to begin as a scientist.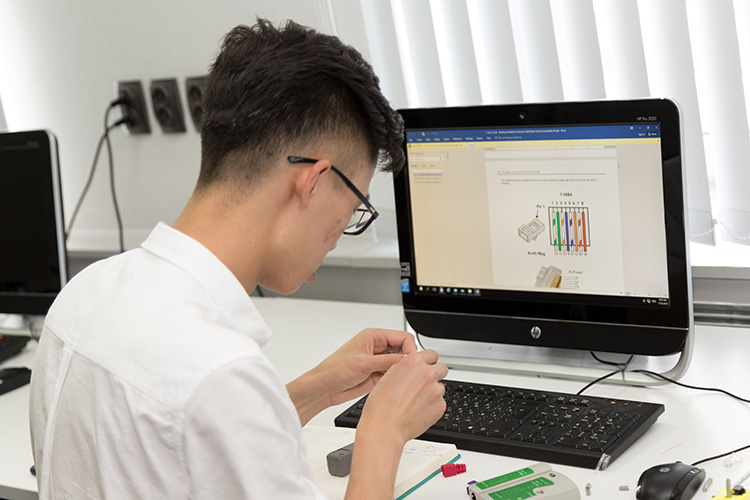 Competitive growth
There are more chances to get management position or promotion with Master's degree. Employers understand that you're more experienced professional than the one with just a Bachelor's degree because Master's degree provides two years of in-depth study of narrowly focused disciplines. Sometimes this may be equal to several years of work experience. Besides you can get a job not only in Belarus but also abroad as Belarusian diplomas are internationally recognised.
Admission rules for Master's programs
Foreign students with a Bachelor's degree can apply for Master's. You don't have to apply for a Master's degree at the same university: you can choose another speciality and change the university.
Graduates from Belarusian universities submit the original diploma and its annexes with grades. If your educational document wasn't issued in Belarus, it has to be recognised by the National Institute of Higher Education or apostilled (confirming that the level of education corresponds to the first level of higher education in the Republic of Belarus).
Also you should submit the following documents:
an application addressed to the head of the higher education institution;
passport;
medical certificate with/including negative HIV result issued by the health authority of the country of origin (validity period - not longer than 6 months);
4 photos 3 x 4 cm.
Documents in a foreign language must be translated into Russian or Belarusian and notarised.
The list of the required documents may vary depending on the university. Our managers will inform you about all changes during consultations.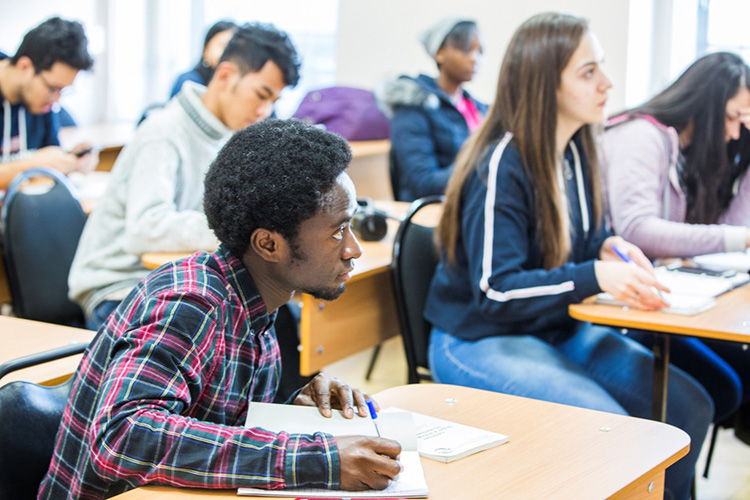 When you apply for Master's you are interviewed in the language and in the subject area. It determines the level of proficiency in Russian or English (depending on the language of instruction), the applicant's interest and level of knowledge in the chosen direction. Sometimes the grades of the Bachelor's degree diploma can be taken into account.
How much is the tuition fee?
The tuition fee depends on the institution, speciality and form of education. It is possible to find an educational program for $1,200 per year, but these are few. Mostly the cost ranges from $2,200 to $3,200 per year.
Law, medicine and IT programms cost more, but agricultural and education programms cost less. Full-time form of education is more expensive than part-time.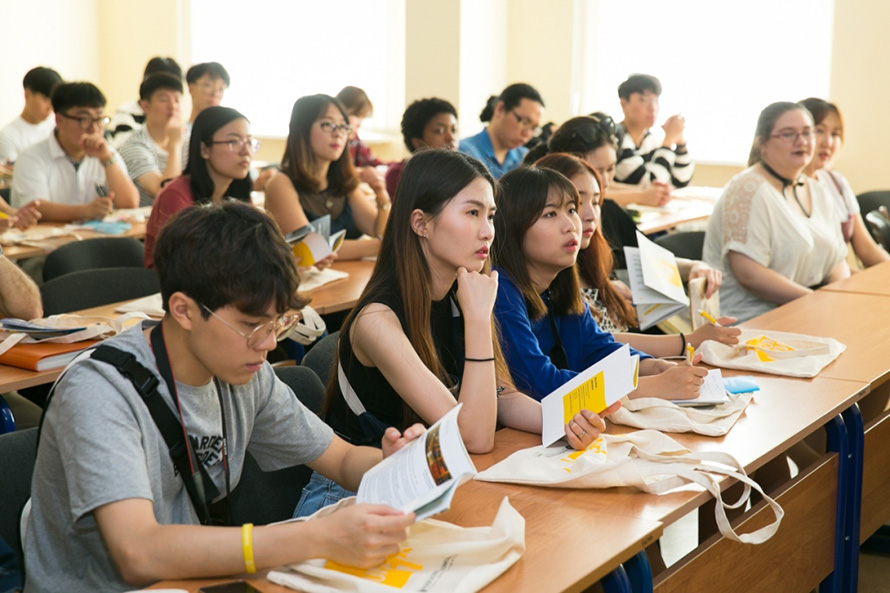 Living expenses can be minimised: universities provide dormitories for foreign students. Costs range from $30 to $70 per month.
If you have any questions about applying for a Master's in Belarus, you can get your answers here.